Yesterday after school, I found my 7-year-old at the table putting together her list for Santa. As hard as it is to believe that the year is coming to an end, we are all in the holiday spirit. The best part of this season is trying to find the right gift for our favorite people. We have put together a list of some of our favorite Must Haves for the GirlBoss in your life.
No one works harder through the year that the woman who is juggling it all and being able to offer them a gift that simplifies her life is awesome, we are excited to be able to simplify that process for you.
Wellness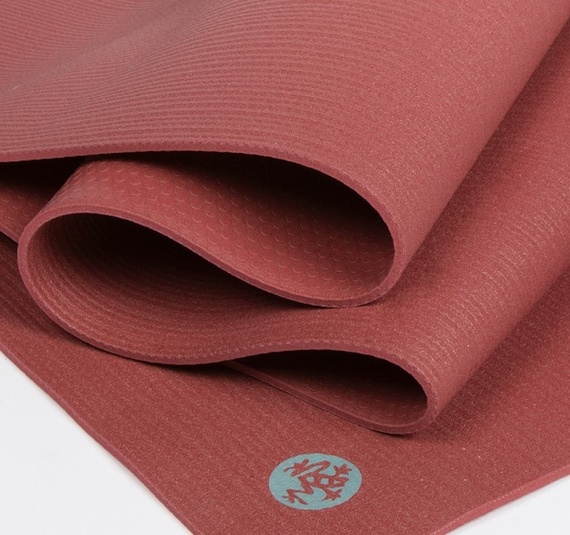 Maduka ProLite Yoga Mat I am in love with my Manduka ProLite Yoga Mat. This mat is perfect for the new yogie, the extra padding allows you to transition easily from one pose to the next with a lot more security. The ProLite currently ranges in price from $52-$98.
Yogitoes Non-Slip Yoga Towel Known as the first yoga towel to market. This Yoga Towel allows your Girlboss to practice slip-free because she can't get it done with injuries. Yogitoes ranges from $32-$64
FitFusion Working out from home is the perfect compromise for the busy BossBabe. FitFusion is Jillian Michaels' leading streaming workout platform. Work Your Butt Off or into Shape, for $9.99/month with the first 2 weeks FREE.
Project Juice With the changing weather that is more indecisive than a chameleon walking, at least here in OH, the wellness pack to help boost immunity is a really great choice. The pack prices range from $85-$170 with packs like Paleo Pack, Weekend Recovery, as well as Custom options.
Sun basket is for the girl who would love to eat great food that is great for her, or have something great to offer the family on the nights when she is overwhelmed by client deadlines and you, achieving her goals. $11.49 per meal.
Yoga Download is another one of those platforms that allows you to workout from home. Not because you are too lazy to hit the gym but because you are busy doing all those GirlBoss 'ish and need to be able to workout and get back to being #BOSS.
Vie Active simply plays to my addiction with activewear. The fact that is founded by a woman, who is a mom, with clearly great fashion taste is simply a bonus. $26 to $108
BIZ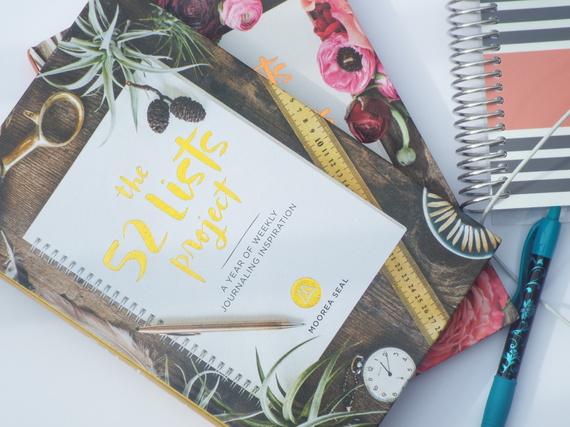 52 Lists Projects Journal was featured on Oprah.com and ranked in the Top 50 Books on Amazon, and 52 Lists of Happiness is a weekly journal from The 52 Lists Project, Moorea Seal.
Bamboo Folio Is your BossBabe a course creator who loves creating charts or diagrams to organize course ideas in order to bring them to life? The Bamboo Folio is the tool for her! $199.95
Glossique Nail Deco is a great stocking stuffer for the GirlBoss in your life. The styles can be as fun or as dramatic as she is but made it in the guide because they offer women in business more than just the option to look fantastic while holding a mug.
My Wallit New York Large Work Bag My favorite bag in my growing collection, I am in love with the bag that allows me to carry all of my gadgets, planners, magazines, and sometimes an extra change of clothes for my potty training princess while looking fabulous on the go.
ONYX This adult, or smart walkie talkie will redefine the way that you communicate with the GirlBoss in your life, and the way that she communicates with her team.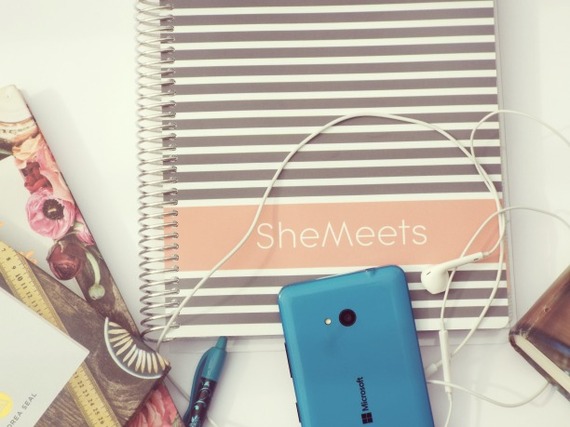 Plum Paper Planner According to my business bestie, a lot of us love our planners just for the sake of saying we have them and for taking amazing Instagram pictures more than anything, but who cares? $31
Stella & Dot not only expands the company's mission to impact more women, have amazing accessories, but also revolutionizes the earnings opportunity for Stella & Dot's current Stylists (Independent Sales Representatives).
SUBSCRIPTION BOXES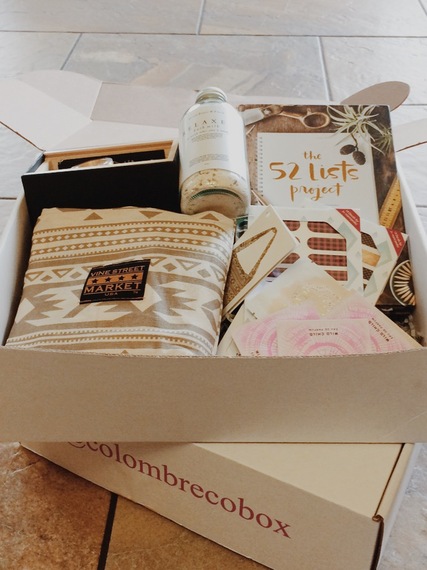 Colombre & Co Box A quarterly subscription box for the GirlBoss, the Colombre & Co Box is the lifestyle subscription box that includes lifestyle items (beauty, wellness, fitness, food, etc) as well as business inspiration, tools and/or gadgets that will simplify your life and business.
For their launch, they are offering all one year subscribers a chance to win one of 5 Exclusive boxes with brands like:
Original Grain
BedFace
PinRose
Ventev and More!
Grainne Baking Co Founder Jillian Simms' is a former pastry chef at fine dining restaurants and now ships her handmade treats anywhere in the US from quaint Deep River, Connecticut. $29.75
Scentbird For $14.95 a month you will get a 30-day supply of your favorite designer fragrance delivered right to your doorstep.
Stitch Fix stands out by offering you a stylist who learns to understand your needs and to offer you more of what you love. So, this holiday season, give the fempreneur in your life the gift of personal style with a Stitch Fix gift card!
Love With Food Offer her the gift of food, delivered every month, to her doorstep. Did I mention that you will also be helping to feed a hungry child?!? From $7.99/month-$19.99/month Choose the plan that works best for her.
Tech GadgetsAlthough an obvious step down from it's big brother The Axon 7, the Axon 7 mini is a great gift for the GirlBoss on a budget. This great looking phone, but packs some punch at a more affordable price of $299.98
BUNN Programmable Coffee Machine The BUNN looks great and allows me to wake up to smell of rich coffee every morning, motivating me to hit the gym. $179.95
Cubii is the first smart-under desk elliptical that allows her to remain active while she gets her work done. $347
Epson Expression ET-3600 Thanks to the 2-year supply of ink that comes packed in the box, she no longer has to worry about the extra expenses of owning a printer. $399
Hurom HP Juicer A really great fit for the Bossbabe who is searching for great ways to sneak in more healthier options as a part of her daily diet. $299
Jabra Elite Give the gift of more time in the gym and a lot more money in her pocket with these awesome sport earbuds. $249.99
Moscot Lemtosh Fold They fold away easily! Worn by actors like Jake Gyllenhall, and Johnny Depp, these glasses clearly have appeal. $399
LoopIT Headphones that never tangle! Loopit is a practical & stylish solution to the tangled headphone problem we all have. $50
MocaHeart Now your overwhelmed GirlBoss can track her cardiovascular health at home with the touch of her thumb. $149
Original Grain Another Alumn from our 2015 guide. Original Grain is a favorite for us, because they not only design badass watches, but make a difference in their world by giving back! $149
Qardio Base The scale also features Pregnancy Mode, tracking week by week progress during and after pregnancy. QardioBase is the perfect gift for the mompreneur or fempreneur looking to get fit and stay in shape while on a busy schedule. $149.99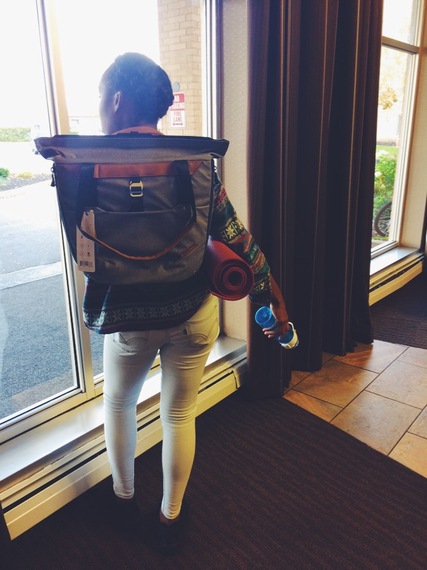 Everyday Tote You can carry it at least 3 ways, maybe more that I have yet to figure out. Great for the gym, running errands, carrying baby gear, and so much more. $179
The Thermos Connected Hydration With Smart Lid, or Smart Cup as I prefer to call it, helps you keep track of your water intake in order to drink more. $54.94
True Key App An app that provides an effortless and secure way for consumers to keep track of account passwords.
Ventev PowerCell This device is sleek and slim and can easily fit in your pocket or bag while adding up to 12 hours of additional talk time through its 3000mAh battery and integrated charging cable. $44.99
Withings Cardio Body Scale I am not one who recommends jumping on the scale everyday. Especially if you are on a fitness journey, but having one that tracks your progress makes a huge difference, even if it is a small change over time. $179.95
Self-Love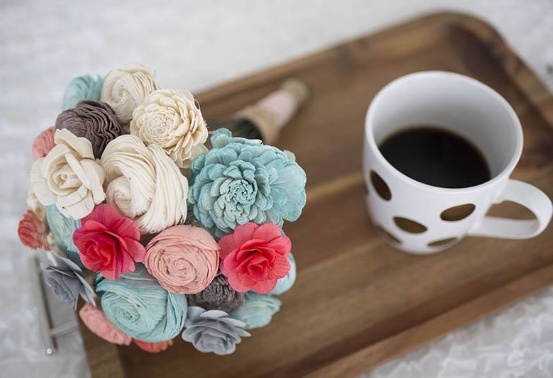 Eco Flower was on Shark Tank. Within the first 5 minutes, I knew I wanted to interview Meagan for the Podcast. Her story is kickass but can you imagine the gorgeous Instagram pics she can take with these gorgeous flowers.
Majestic Filatures I am not the kind of girl that wears a $149 shirt, at least I wasn't until I put on a shirt from Majestic Filatures.
NUDWEAR This bra is the most comfortable strapless bra I have ever worn. Although I own quite a few, I never wore them and therefore avoided a lot of great options in my closet. $38
Sedona East is the online boutique for the girl who loves to shop for home decor. My throw from Sedona East has become a great wrap on lazy Sundays and a great background for my product photography.
Skin Authority Our favorite skincare line, I have literally shared Skin Authority with my sisters, neighbors, guests at my mom's hair salon, and is one that we add to every gift guide that we put together. Celeste Hilling was our first Podcast guest and a GirlBoss that we admire. $196
Spanx Faux Leather Leggings Every girl wants to be able to look good in her leggings, and these babies make you look good and then some. With the power of a shaping waistband and hidden power mesh, everything you want hidden stays hidden and everything you want accentuated gets just that. $98
Ulta & Rewards Program Everyone loves to feel as if they are saving a few bucks when shopping and it is even more, ultra amazing when you can shop for skin care, makeup, and all the things we love, love, love, while earning some cash back.
Walton Wood Farm Probably the most unique product on this years list, Walton Wood Farm has designed products that allow you to feel like a badass while you bathe, rub yourself down (with brown sugar!) with products like B*tch Emergency scrubs, and hand lotions, or Party in The Tub, and Winter's a B*tch $59
Vionic Ida Slipper This year we have to go with the Ida Slipper, because this slipper is so comfortable. $69.95
Vine Street Market Tote is one of our favorites. This chic reusable bag mixes high fashion with an everyday carryall that's perfect for the woman on the go. $65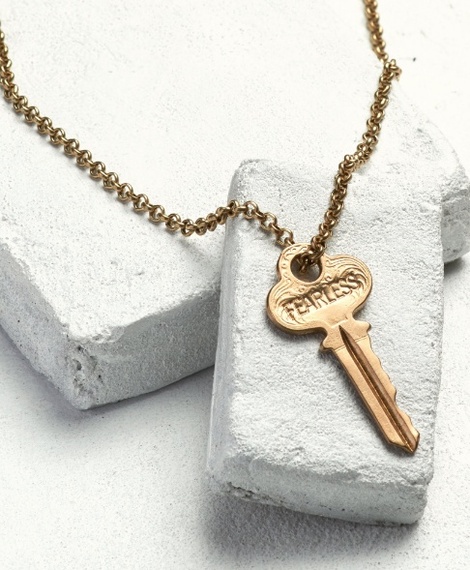 The Giving Keys Another brand that allows you to look fabulous while giving back is The Giving Keys. The Giving Keys is all about paying it forward!