In this post I explain Why I hate Google Adsense and why Google adsense sucks!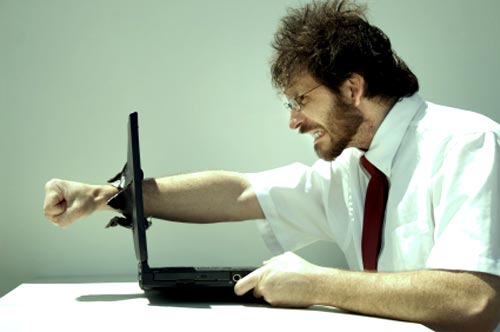 8 Reasons Why I hate Google Adsense?
You may think I have personal reasons for writing this post.
No, this is not like that.
I don't want any new bloggers, my web friends and new web-masters to quit blogging just because google adsense is not approving their blog. There are far better ways to make money without adsense.
Let me know in comments if you want me to write another post on making money without adsense.
1. AdSense Make Readers Leave The Site
The first thing I hate about google adsense is it make the readers leave the site.
How?
When someone click on ad, they leave your site. Because adsense links don't open in new tab. Majority of Adsense ads are CPC based. In order to make money readers have to leave your blog.
So, would you like to lose readers just for few cent?
The visitor that leave your website can be;
A lost subscriber
A lost sale
and so on..
2. Getting approved is so hard!
I've been asked so many times by other bloggers, why Google adsense is not approving their sites.
Google is getting strict day by day. They don't approve any blog easily even if its six month or one year old. If you make site perfect to apply for adsense. There are less chances they'll approve the site.
3. Too many rules to follow, Huh?
Just Try reading their terms and Conditions you'll know what I mean.
They have too many rules to follow. Even if you follow them, they'll ban your adsense account. Once you get ban, you'll never get adsense back!
4. Email Support Just Sucks!
Google adsense have email support. But you've to wait for too many days to get reply from them.
You might need another support to get their reply. ?
5. Once you get banned, you can never get back in.
If you try getting approve for adsense for a new blog. They won't approve your application. Even if you follow all the google adsense rules and TOS. There are chances that adsense will ban your website.
Once you get banned just forget adsense. They won't let you to get back in the program again.
6. Low Cost Per Click (CPC)
If you are not from US or Western Europe – forget about big earnings.
For rich European countries price per click is relatively good. It could be $1 2$ or even more than this. It depends on keywords.
So, If you are getting daily 100-1000 daily you won't earn much money.
That means, if your sites get small portion of such traffic – you will receive $0.01 – $0.05 for clicks.
Might be around 1$-10$ a month. Adsense pays very less per click.
7. Little Editorial Control
Do you know Google has over 100,000 advertisers or might be more than this.
You have no control which one can advertise on your blog or not. Isn't that sucks?
If you want full control over ads you can use OIOPublisher for WordPress. This is the best plugin to manage all ad spot, advertisers, payments and stats.
8. Big delay in payment
First in order to receive money from adsense you have to verify your home address. Adsense sends pin that might take 2 or 3 months depend on where you live.
Adsense minimum payout is 100$, once you reach this minimum amount. You have to wait for many weeks or a month to receive checks.
Leave me a comment below as always. I'd be glad to hear from you.