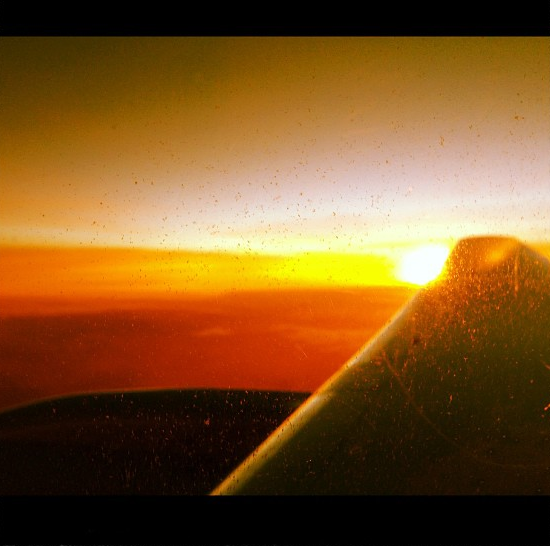 A lot of wasted time comes from travel days. Spending hours in the airport, followed by hours with no wifi on the airplane, and a few more hours for layovers and delays can really add up when it comes to your lack of productivity.
But, there are certainly ways to minimize your loss of time! These are a few tips for you to maximize your fly time so that you get off the plane feeling productive and accomplished, versus behind and stressed.
Answer those emails
Google has an amazing tool called Gmail offline which I use on a regular basis. This service allows you to respond to your emails without an Internet connection. Once you write your emails (whether you're responding to an email from earlier in the day or starting fresh with a new email chain), Gmail saves it to your outbox. As soon as you hit a wifi connection on the ground, your emails are sent immediately. Think of how many emails you can knock out on a two hour flight! This one is a life saver, and makes getting to the ever-so-rare "inbox zero" status much less daunting of a task. If you need a break from biz, you can send emails just to say hello to friends or family. Let them know that you're currently 30,000 feet in the air – it will amuse them to know that it's even possible to send an email from that high off the ground!
Finances
One thing I regret heavily from 2012 is not maintaining my finances in an organized way. When tax season rolls around, I'm going to have a heap of mess to sort through. That being said, moving forward, I am going to begin using my fly time to organize receipts into my accounting software (which, by the way, I don't even have yet – so suggestions are welcome)! Seriously this takes forever, and no one ever wants to do it. On an airplane is the perfect time to knock some of this out so that you don't have to do it on a later day. And please, ladies and gents, learn from my mistake and don't let your finances get the best of you. Stay on top of them throughout the year, and you'll be so thankful come mid April.
Articles and assignments
I'm writing this article from an airplane. I am on my way to Chicago and have two and a half hours to kill before I land. Write articles while you're on your flight! If you're not a blogger, write down thoughts for the week to come. Get in a good brainstorming session. Some airlines will try to entice you with a shiny TV screen in front of your face… but save yourself the $7.99 and do something more productive and satisfying with your valuable time. Not even kidding – my cousin spent the money to watch a movie (The Dark Knight, to be exact), and he didn't even get to watch the whole thing because the flight ended 3/4 of the way through! LAME. Write something, start something, create something! I started working on my email marketing for beginner's ebook on an airplane to Portland, Oregon earlier this year. It took me a few weeks to finish, but getting started is always the hardest part.
Read
Before you board the plane, either download the latest must-read business book to your Kindle, or stop by the overly-priced book store in the airport to pick up the most recent copy of The Economist, Businessweek, or Entrepreneur. Use this time to absorb new information. Read, read, read! I was on a flight one time to Vegas, and the girl sitting next to me and I ended up in a three-hour book club session. She was reading the Hunger Games, I was reading Twilight (again), and we talked about books the entire way to Sin City. The best part? We still keep in touch and offer up reading suggestions every now and then! Reading rocks, kids. Do it as often as you can!
If you're a frequent flyer, how do you make the most of your travel time when you're not people watching or catching some zzz's? Share your tips and tricks in the comments below, and happy travels! 
This was originally published on www.jessiespielvogel.com. Jessie is a contributing editor for Project Eve, and is a social media consultant in New York City.